Pediatric Research: Applied Clinical Genomics
CONTACT US 
Pediatric Research: Applied Clinical Genomics
Center for Applied Clinical Genomics (CACG)
We're working to turn new genetic information discovered by our researchers into tangible improvements in patient care. This translational (turning discoveries into practical applications) research is focused on understanding genetics and the basis of genetic disorders in children, as well as interactions between the environment and genes that contribute to human malformations.
Our discipline applies recombinant DNA, DNA sequencing methods and bioinformatics to sequence, assemble and analyze the function and structure of genes.
Active Research
Our Centers
Labs & Facilities
Current Applied Genomics Research
Our Center is involved in a large number of research projects. A small sample of them follows.
Can Breastfeeding Affect Risk Factors for Diabetes?
You may have heard that breastfeeding is better for your baby than formula feeding and in fact, studies have shown that breastfeeding reduces the incidence of obesity in childhood — and that the duration of breastfeeding directly relates to a decreased risk of developing obesity in childhood. In a new study, we are examining and comparing diabetic and cardiovascular risk factors in children were breast-fed and children were formula-fed. This study looks at a group of children 10 years after they first took part in a study, so that we can gauge the long-term effects of breastfeeding vs. formula.
Understanding Birth Defects of the Heart
Working with Christian Pizarro, MD, director of the Nemours Cardiac Center, we're studying the molecular genetics of hypoplastic left heart syndrome, a congenital (present from birth) heart defect in which the left ventricle of the heart is severely underdeveloped. Congenital heart malformations are the most common birth defect, and are the leading cause of infant mortality within the first year of life. We have screened DNA samples from patients with congenital heart defects, and have found a cluster of variations within specific genes which may lead to a better understanding of how we can diagnose and treat these conditions.
Help for Disorders Affecting Nerves
In a novel therapeutic study, Nemours Children's researchers are testing morpholino oligos (molecules used to modify the effect of genes) with children exhibiting Pelizaeus Merzbacher disease (PMD). What we learn will also have broad implications for other diseases that affect nerve cells' ability to conduct signals, such as cerebral palsy and multiple sclerosis.
Looking at Fetal Development
We're seeking to identify mechanisms of normal male reproductive maturation and understand how these mechanisms are disrupted in instances of abnormal development causing birth defects such as hypospadias (in which the opening of the urethra is on the underside of the penis) and cryptorchidism (the absence of one or both testes from the scrotum). One factor we're looking at is how a common PVC plastic called phthalate (which many people might ingest small particles of) may induce endocrine disruption and development. We're also working to identify the genetic factors and modifiers of Costello syndrome (CS), a disorder that can have profound effects on many parts of a child's body, including a predisposition for malignant tumors.
Searching for Ways to Re-grow Brain and Nerve Cells
Our researchers are looking for new ways to promote the growth of healthy cells in the brain and spinal cord of children with disorders affecting their central nervous systems (CNS). Each year, it's estimated that more than 2 million people in the United States alone sustain traumatic brain injuries and approximately 12,000 new cases are annually added to an estimated 400,000 patients with spinal cord injuries.
About the Center for Applied Clinical Genomics
Our Center's clinical and translational research programs are dedicated to understanding how genetic mutation and variation affect children's health. Our investigators collaborate with clinical and research faculty within and across Nemours campuses.
Research faculty members also take part in a wide network of external collaborations that have led to the recognition of Nemours as a leader in pediatric research. The CACG will be working to leverage regional resources in genomic sequencing and bioinformatics to develop state-of-the art approaches to the discovery of the molecular basis of genetic disorders, placing Nemours at the forefront of Genomic Medicine.
Pediatric Labs & Facilities
The work of a number of pediatric labs is represented in this center, including:
The Biomolecular Core Lab
This lab, directed by Katia Sol-Church, PhD, supports research activities for Nemours investigators in Wilmington, Del., and Florida. The lab seeks to enhance the scope and quality of translational biomedical research by providing students, staff researchers and clinicians with easy access to technologies that support high-quality functional genomics and molecular genetics research. It also endeavors to stimulate intra- and inter-institutional collaborations, and provide all core customers with training and educational opportunities. We also provide one-on-one mentoring for researchers engaging for the first time in molecular genetics and genomics projects.
Learn More About the Biomolecular Core Lab
Human Genetics Research Lab
The Human Genetics Research Lab includes a group of dedicated staff, post-doctoral fellows, and graduate students who are working to understand the molecular and genetic underpinnings of two neurodevelopmental disorders, Rett syndrome and duplication chromosome 15q syndrome. The lab collaborates with Nemours Behavioral Health in Wilmington, Del., and in Jacksonville, Fla.
Learn More About the Human Genetics Research Lab
Molecular Diagnostics Lab
The Molecular Diagnostics Lab (MDL), directed by Vicky Funanage, PhD, specializes in diagnosis for pediatric disorders, and is widely accessed by physicians in clinical settings. The lab is continually developing new assays based on the most recent information regarding the genetic basis of diseases. This lab regularly collaborates with Nemours clinical specialists on a wide range of conditions.
Learn More About the Molecular Diagnostics Lab
Motor Neuron Diseases Research Lab
The overall goals of our research program are to understand the mechanisms of degeneration of motor neurons and to develop therapeutic candidates for motor neuron diseases. We use a combination of biochemical, genetic, cell biological, anatomic, pharmacological and behavioral methods to study neurodegeneration and neuroprotection. Our primary focus is on early onset motor neuron diseases such as spinal muscular atrophy (SMA), amyotrophic lateral sclerosis (ALS) and distal hereditary motor neuronopathies (HMNs).
Learn More About the Motor Neuron Diseases Research Lab
Molecular Regeneration & Neuroimaging Lab
The goal of this lab is to discover strategies to help stimulate regrowth within the central nervous system (CNS). The long-term goal of our lab is to uncover the molecular mechanisms that regulate de novo protein synthesis needed to regenerate axons (nerve fibers) within the CNS.
Learn More About the Molecular Regeneration & Neuroimaging Lab
Musculoskeletal Inherited Disease Lab
The Musculoskeletal Inherited Disease Research Lab (MID) focuses primarily on the molecular genetic analyses of pediatric neuromuscular, cardiac and skeletal dysplasia diseases. Our work encompasses rare genetic diseases seen by the clinicians at Nemours, and we work collaboratively to further understand and develop genetic testing for these disorders.
Learn More About the Musculoskeletal Inherited Disease Lab
Neurogenetics Research Lab
Under the direction of Grace Hobson, PhD, this lab is focused on understanding the molecular beginnings of human neurodegenerative disease. A primary focus is on Pelizaeus-Merzbacher disease (PMD) and spastic paraplegia 2 (SPG2), X-linked disorders of myelin formation in the central nervous system.
Learn More About the Neurogenetics Research Lab
Pediatric Urology Research Lab
Under the direction of Julia Barthold, MD, the main focus of the Pediatric Urology Research Lab is to improve our understanding of the causes of cryptorchidism, or undescended testis, which is a common problem presenting at birth or later in childhood and affecting 3-4 percent of males

Learn More About the Pediatric Urology Research Lab
Rasopathies Research Program
This group looks at the genetic predisposition for Costello syndrome (a genetic disorder that can have profound effects on many parts of a child's body, including a predisposition for malignant tumors) and the resulting symptoms displayed. We're also assessing the outcome of screening and treatment strategies.
Learn More About the Rasopathies Research Program
Translational Rheumatology Lab
The work of this lab centers around juvenile idiopathic arthritis (or JIA, for short), an autoimmune disease (a disorder of the immune system). To help assess the probable course and outcome of the disease in individual children, we're searching for new, unique biomarkers (molecules found in body tissues or fluids that are signs of a normal or abnormal condition).

Browse a listing of research publications from Nemours researchers related to applied clinical genomics.
We're actively involved in a wide variety of research work and studies on cardiovascular surgery, transplants, interventional cardiology procedures, preventive cardiology and the genetic causes of heart malformations.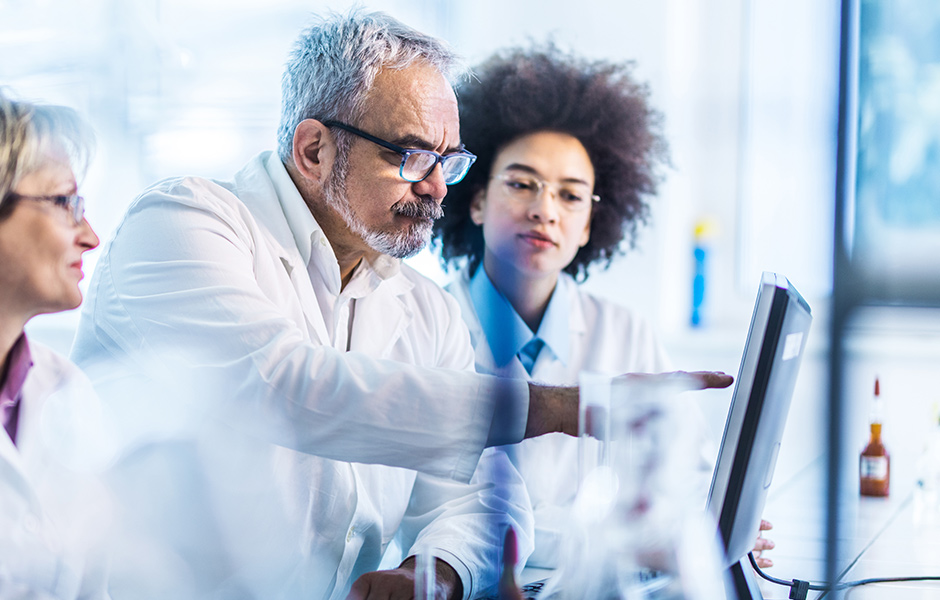 With active labs in the Delaware Valley and Florida, we're always seeking new research partners to collaborate with. Join us.
Donations help provide critical support for research. Learn more about how you can support the research efforts at Nemours.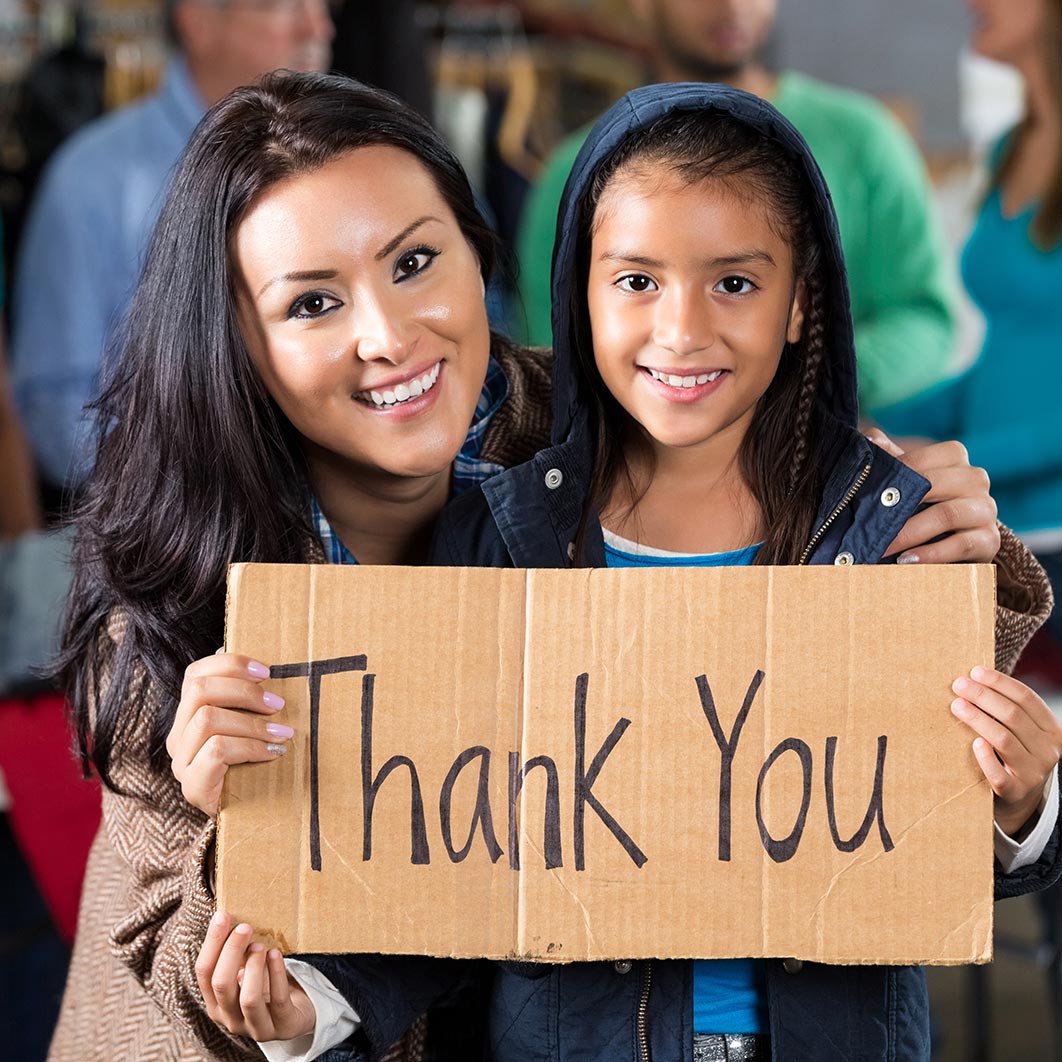 Helpful Research Resources
Learn more about our research efforts.