Improving Children's Health for Good
Nemours Children's is one of the largest integrated pediatric health systems in the country. Everything we do — our medical care, research, education, and prevention and advocacy efforts — is focused on kids.
Our goal is to help children, everywhere, grow into healthy adults. To do this, we think of health as more than just medicine. Good health involves education, food, housing, family stability, emotional well-being, equity, justice and more. That's why we go outside of our walls to reach kids where they live, learn and play. We're here, beyond medicine.
We're the only children's health system in the country with two freestanding children's hospitals. Our resources are reserved just for kids.
Children cared for annually
Active research projects and clinical trials
Residents, fellows and medical students trained each year
People who turn to us each year to learn more about children's health
We offer care that's recognized for excellence. Our care is ranked among the best in nation, year after year, for the highest in quality and safety by the U.S. News and World Report.
We enrich our community in many ways. As a not-for-profit health system, we contribute more than $220 million annually to meet community health needs.
We are actively researching the next innovations in care. We're ranked 14th for National Institutes of Health research funding, out of 150 freestanding children's hospitals in the United States.
We are a national leader in helping to improve care for all children. Ours is one of eight institutions in the nation contributing to PEDSnet, a large database that improves pediatric research and evidence-based care.
We offer children's health information that's second to none. KidsHealth.org is the world's most-visited website devoted to children's health.
Nemours has two state-of-the-art children's hospitals in addition to our outpatient locations in Delaware, New Jersey, Pennsylvania and Florida. As a system, we offer pediatric primary, urgent, specialty and hospital care.
Dedicated to Children's Health From the Start
Our story began in 1936 with the vision of Alfred I. duPont to do whatever it takes to prevent and treat disabling childhood conditions.
What started as a modest orthopedic hospital in Wilmington, Delaware, has grown into one of the nation's leading children's health systems.
Leadership and Governance
Nemours leadership and governance teams are made up of diverse people with a shared vision and heart for kids and families.
R. Lawrence Moss, MD, FACS, FAAP
President and Chief Executive Officer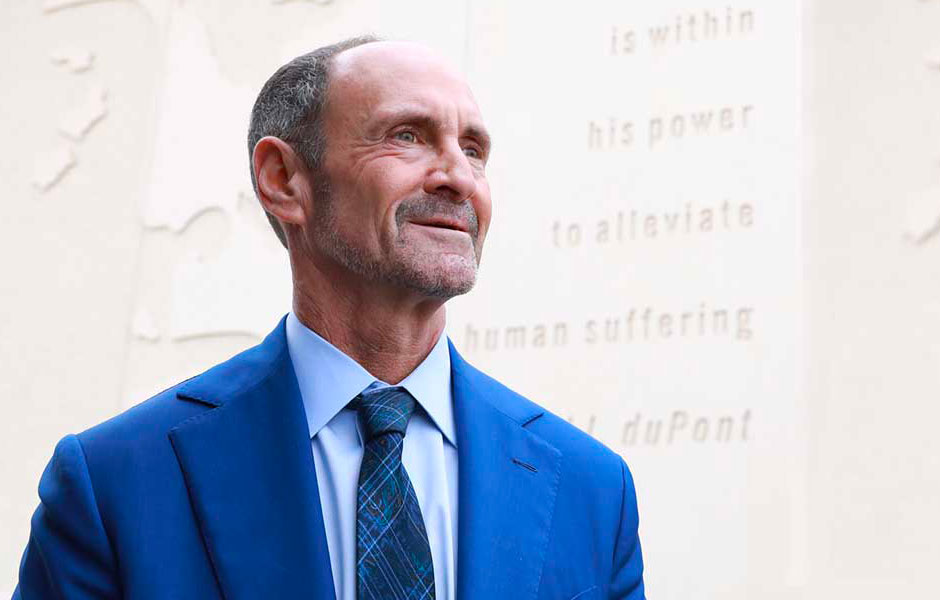 Awards and Recognition for Nemours Children's Health
Gaining recognition confirms and strengthens our commitment to excellence in health care, patient experience and workplace culture. It tells us that we're making a difference and staying true to our mission. It keeps us moving forward and striving to do even better.
Quality & Safety Outcomes
Measuring outcomes helps us improve the quality and safety of our care. We collect this data and compare it to industry standards to see how we're doing. Outcomes include things like post-surgical infections, cancer remission rates and the number of emergency visits after hospital discharge.
At Nemours Children's Health, our outcomes are among the best you can find.
Learn About Our Approach to Care
We do everything we can to include you in your child's care and the decision-making process.
Nemours works tirelessly to improve the health of children, nationally and internationally. Each year we look back on our accomplishments and share them in a report to the community.
In these pages, you'll learn about new programs and technologies. You'll read about research breakthroughs, meet some of our families, and see investments we make in the neighborhoods we serve.
Our community reports show how we're moving the needle in creating the healthiest generations of children.
Policy & Prevention
Health Equity/Inclusion
Mission, Vision/Purpose
Our Nemours National Office of Policy & Prevention (National Office) is leading the way in shaping federal pediatric health policy. We're advocating for and inspiring programs to improve kids' health and well-being.
We work to ignite change in areas of pediatric population health improvement and health system transformation. In fact, Nemours is among the first called in Washington, D.C., to help legislators make informed decisions for our nation's children.
Office of Child Health Policy & Advocacy
As part of the National Office, we provide thought leadership and policy related to social determinants of health, strategic business interests and more.
Our Office of Health Equity and Inclusion honors the diverse needs, opinions, beliefs, religions and cultures of our patient-families and associates. We work to eliminate health care disparities and create an environment of respect and diversity.
Nemours Anti-Racism Statement
We define being an anti-racism organization as creating an environment where all children, families and associates, regardless of race or the color of their skin, know they are valued.
Our Mission
To provide leadership, institutions and services to restore and improve the health of children through care and programs not readily available, with one high standard of quality and distinction, regardless of the recipient's financial status.
Our Vision
Create the healthiest generations of children.
Our Purpose
Change children's health for good.