At Nemours Children's, Nursing is more than just a department. It is a philosophy embodied by every nursing associate — that we are shared guardians of children's health and joy. Our nurses have a gift for caring for children and the needs of their families.
Advocate. Caregiver. Nurturer.
As dedicated professionals, our nurses support an environment of opportunity for personal growth and professional development, teaching each other and our patients and families important aspects of care.

Throughout Nemours, in our hospitals, specialty care clinics, and in outpatient and inpatient settings, our nurses use their experience and knowledge to translate research into evidence-based practice, continuously improving the safety and quality of our family-centered care.
From Nemours Children's Hospital, Delaware in Wilmington, to pediatric clinics across the Delaware Valley, our Magnet® designation shows that our nurses are dedicated to providing outstanding care to children and families. Careers are available in Delaware, Pennsylvania and New Jersey.

At Nemours Children's Hospital, Florida in Orlando, and in our clinics throughout Central, Northeast and Northwest Florida, our nurses share a passion to provide family-centered care tailored to the needs of each child and family.
Empowering Nurses and Providing Leadership
Shared governance at Nemours offers nurses real power to impact the care that is given to patients, along with the knowledge that each contribution will be heard and respected.

The result is a dynamic nursing culture built on trust and communication in which four core values are emphasized:
Professionalism
Knowledge
Leadership
Caring/compassion
Shared Governance Councils
Shared Governance Councils give our nurses a meaningful, ongoing say in how they do their work by providing opportunities to identify patient care needs and clinical practice issues that might require discussion or improvement.
The Shared Governance Council at Nemours Children's Hospital, Delaware meets monthly, with smaller unit meetings in major areas.
The Shared Governance Councils at Nemours Children's Hospital, Florida and at Nemours Children's Health, Jacksonville meet monthly with smaller group meetings as needed. Nemours Children's Health, Pensacola is in the Shared Governance beginning phase of development.
These sessions support elevation of clinical and professional issues that require discussion by the larger nursing population. They help empower our professionals toward improvement of family-centered patient care excellence.
Jane Mericle, MHS-CL, BSN, RN, CENP

Executive Vice President, Enterprise Chief Nursing Executive and Patient Operations Officer, Nemours Children's Health

"Our nurses have a critical role in providing the highest quality care to our patients and their families. Shared governance is the foundation that allows clinical nurses to have a meaningful voice in the quality, practice, research and educational aspects of their practice. The strength of this structure has positioned us to embrace an interprofessional model of governance in which nurses will continue to be excellent professionals and strong partners".
Advance Your Nursing Career and Goals
We believe that professional education is a lifelong process and we work to promote, facilitate and provide learning opportunities that enhance the quality of nursing care through evidence-based practice.

This commitment to professional development can be seen by the numbers:
Over 70 percent of nurses at Nemours Children's Hospital, Delaware have achieved a BSN degree or higher.
Our Nemours Children's Hospital, Florida has an RN nursing staff with 60 percent BSN or higher degrees.
Throughout Nemours, nurses are also involved in research studies, integrating new empirical knowledge with their own clinical expertise. In building the infrastructure that supports nursing excellence, our nurses are proactively taking on new and varied responsibilities to achieve transformational change and improve patient outcomes.
Nursing Professional Development in Delaware
The Nursing Professional Development Department exists to support the professional growth of all of the members of the Department of Nursing.
Nursing Education Center
The Nursing Education Center — with its simulation lab, computers, classroom space, teleconferencing capability and top-notch clinical nurse specialists — is the cornerstone for our nurses' professional advancement.
Professional Excellence in Florida
The Nursing Professional Excellence Department at Nemours Children's Hospital, Florida supports professional growth for all Florida members of the Department of Nursing, with a primary focus in Orlando.
Nemours Children's Hospital (NCH) Nursing Education Center
The NCH Education Center includes classroom spaces, computer labs, simulation equipment, teleconferencing and a 250-seat auditorium. We have outstanding nurse educators and clinical nurse specialists who support nursing professional growth and advancement.
Become the Nurse You Want to Be
We realize that nurses reflect the heart of our mission every day. That's why we are committed to recruiting and retaining nurses who share a dedication to helping children grow up healthy. At Nemours, we give nurses the opportunity to do the work they love and pursue their professional goals by offering:

Collaborative family-centered care, including patient family rounding
Clinical and academic partnerships
Interdisciplinary inpatient and outpatient care
Research and education opportunities
Great benefits and flexible schedules
Respectful working environment
Awards and Recognition for Nemours Children's Health
Gaining recognition confirms and strengthens our commitment to excellence in health care, patient experience and workplace culture. It tells us that we're making a difference and staying true to our mission. It keeps us moving forward and striving to do even better.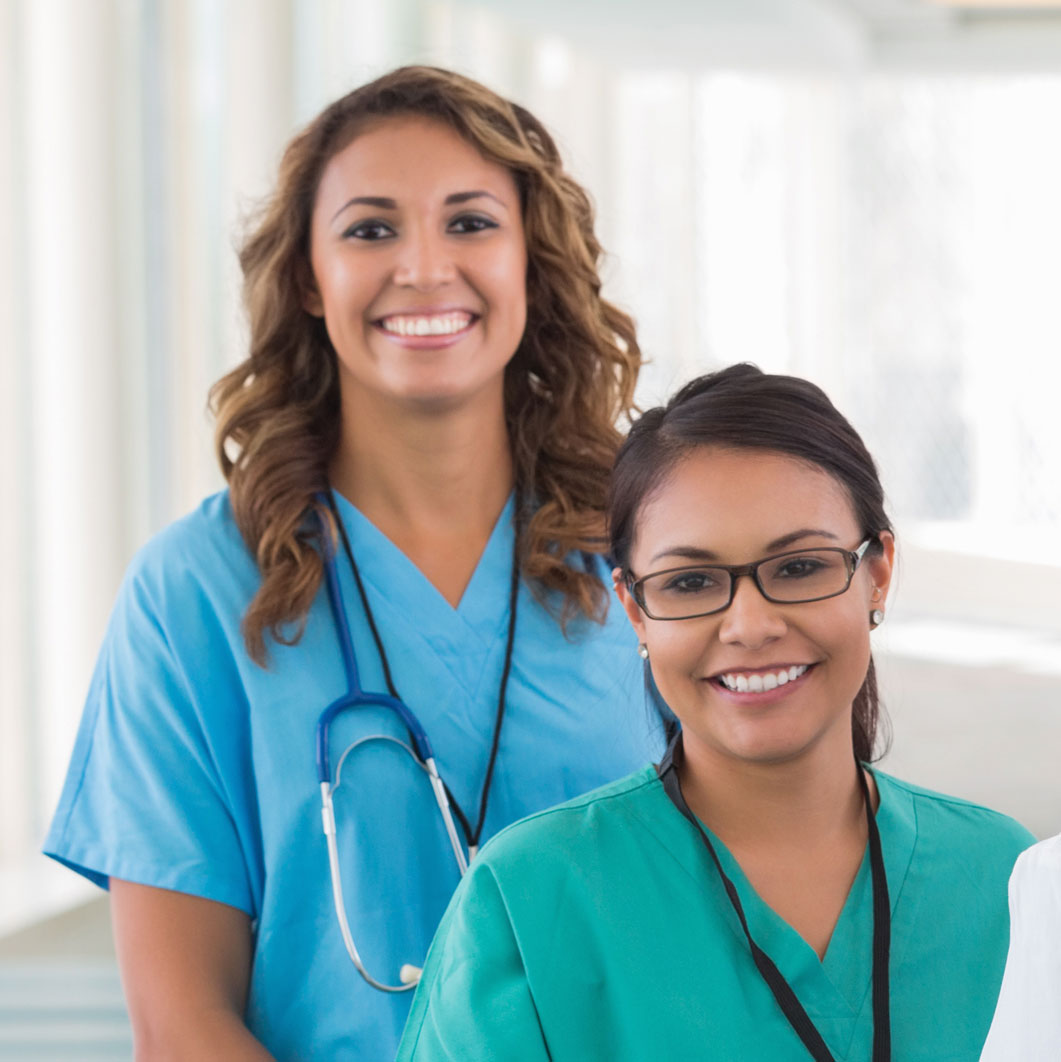 Nemours offers comprehensive health coverage for associates and their families (also same-sex domestic partners), including our unique pediatric health plan "Bridge to a Healthy Future."
We also offer paid time off, tuition reimbursement and a number of other benefits.
Nemours offers a nationally accredited one-year program for newly licensed registered nurses. Learn more.