Sierra: Transposition of the Great Arteries & Ventricular Septal Defect
"It was every mother's worst nightmare to see people administering CPR to your daughter, and thinking you might lose her. We were so fortunate to have people nearby who knew what to do. Our family is now on a mission to spread the word about learning CPR and supporting heart-related causes."
– Melanie, Mother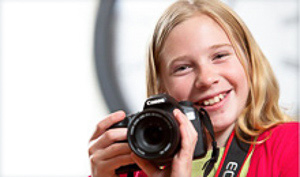 Sierra was born with transposition of the great arteries, a condition in which the pulmonary artery and the aorta (the major blood vessels leaving the heart) are switched, and ventricular septal defect, a hole in the wall between the heart's left and right ventricles. Shortly after birth, she was immediately transferred to Nemours Cardiac Center and underwent surgery to switch the blood vessels and repair two holes in her heart. She had a second surgery at eight months to remove scar tissue. Sierra continued with regular checkups at Nemours Cardiac Center.
Other than having a leaky valve her cardiologist was monitoring, Sierra was a healthy, active 9-year-old who loved lacrosse. She was playing the game she loved when she suddenly collapsed on the field with a compressed left coronary artery and insufficient pulmonary valve. An intensive care nurse who just happened to be at the game gave her life-saving CPR until paramedics arrived. Sierra underwent surgery at Nemours Cardiac Center to repair her coronary artery, replace the leaky valve and implant a defibrillator.
Now age 10, she has had to give up lacrosse but has taken up art and photography, and become a proponent for CPR and external defibrillators. She recently inspired hundreds of people to support the American Heart Association Heart Walk through her team, Team Little but Brave.