Grateful Patient & Family Philanthropy Program
Grateful Patient & Family Program
Founded on the philanthropy of Alfred I. duPont, Nemours Children's Health is inextricably entwined with the giving of donors and organizations that believe in our mission. We exist to provide leadership, institutions and services to restore and improve children's health through care and programs not readily available, with one high standard of quality and distinction regardless of the recipient's financial status.
We have established a Grateful Patient and Family Philanthropy Program to provide opportunities for appreciative families to express their thanks for the extraordinary care their loved ones received at Nemours Children's. For many, philanthropy is an integral part of the healing process — particularly as they consider future families who will need care.
If you would like more information about the Grateful Patient and Family Philanthropy Program, please email Maggie Hightower or call (904) 233-8365.
Grateful Family Spotlight — Josh Nichols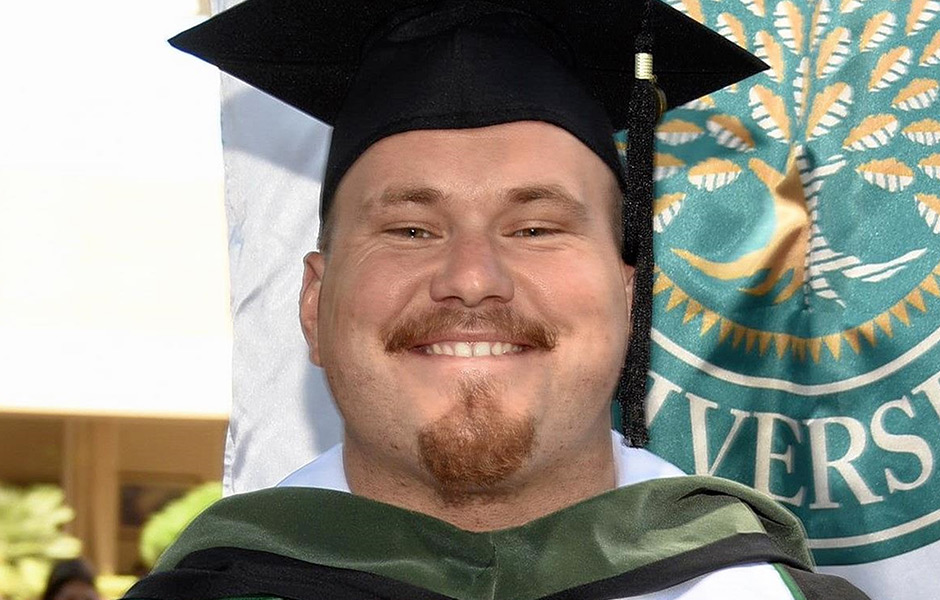 Josh Nichols, now 25, remembers a two-year struggle to find a diagnosis for the fevers, sweats and body aches he experienced as a young teen. During the search for answers, Josh continued to follow his passion and play football. When Josh and his family ultimately turned to Nemours Children's Health, Jacksonville and Michael J. Joyce, MD, PhD., they discovered he had stage IV Hodgkin's lymphoma. 
Eight months of chemotherapy followed, and Josh responded well. His father, Chuck, relates, "Josh never missed a football season, despite everything he was going through. That next season, Josh helped lead his team to victory in their state championship. And he won a scholarship to play football for Jacksonville University."
In Josh's experience, the worst things about having cancer were the limitations it put on his body and the way people looked at him when they learned he was sick. "I just wanted to be a regular high school student and didn't want people to feel sorry for me," recalls Josh.
The Nichols family was so appreciative of Josh's care that they decided to generously invest in the Hand in Hand Campaign to support the Nemours Children's Center for Cancer and Blood Disorders). The ongoing campaign is raising funds to help improve the outcomes and experiences of other kids with cancer. 
"On behalf of our care teams throughout the organization — thank you! It's a privilege to care for your child and your family.  We do not take that for granted and appreciate your trust and confidence knowing that we will provide the very best care and experience. Families who have the ability to express their gratitude through a financial gift ensures our care and services reach every child in need. When planning your charitable contributions, we hope you will consider Nemours Children's so future families can also benefit from the health care resources we have made available to our communities and beyond."
— Dr. Gary Josephson.