Contact Us
Robotic-Assisted Surgery
Contact Us
Robotic-Assisted Surgery
Contact Us
Robotic-Assisted Surgery
Advanced Expertise in Pediatric Robotic Surgery
Nemours Children's offers the latest minimally invasive robotic-assisted surgeries for kids with certain conditions. For many children this can mean procedures that only need a few, small cuts, and an easier recovery.
In robotic surgery, our surgeons control robotic arms while viewing enhanced 3-D images of the surgical site. The arms move in all directions, giving us better reach and ability to do highly intricate and precise procedures. We can often perform surgeries that were before considered too risky or complicated, or even impossible.
Robotic surgery is minimally invasive. It involves a camera on a thin scope and tiny tools inserted through small cuts on the outside of the skin. Compared to traditional methods, this approach can help kids feel better sooner and get back to activity faster.
Nemours uses the da Vinci® Surgical System, the most revolutionary technology available. We're also one of a handful of pediatric hospitals in the country to offer robotic surgery for complex and routine procedures.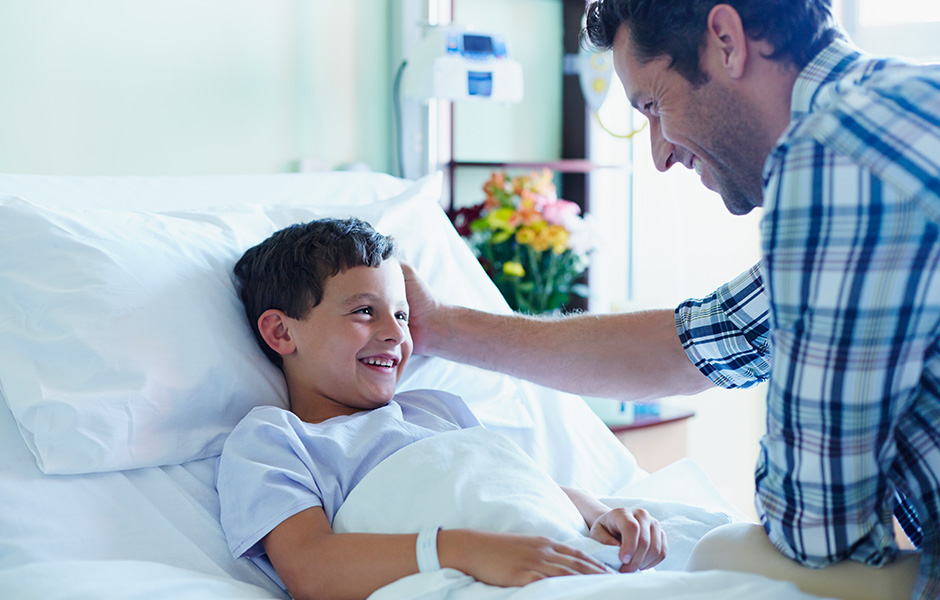 Benefits of Robotic-Assisted Surgery
Minimally invasive, robotic-assisted surgery often results in an easier recovery for kids. They may have:
Smaller cuts
Less pain after surgery
Less blood loss and need for transfusions
Lower risk for infection
Shorter hospital stays
Faster return to daily activities
Less scarring for a better appearance
"It's amazing. You would never know he had surgery ... [By the very next day,] he was back to himself."
Robotic-assisted surgery uses minimally invasive techniques. Learn about minimally invasive surgery from the Nemours experts at KidsHealth.org.
Robotic-assisted surgery can be an option to treat a variety of conditions in kids. Your child's surgeon will help you understand if robotic surgery is right for their needs. The conditions we treat vary depending on the location and providers.
Long-Standing Experience in Robotic Surgery for Kids
Nemours has performed robotic-assisted surgeries for more than a decade. We have the skill to care for even the smallest newborns. This experience is important for the best possible results.
Number of robotic surgeries performed each year
Year we began performing robotic-assisted surgeries
Youngest age at which we perform robotic surgery
Our urologists are highly skilled. We offer robotic-assisted surgery for many routine and complicated problems involving the kidneys, bladder and reproductive organs.
We offer pediatric robotic surgery for some tonsillectomies. Our otolaryngologists are experts in robotic approaches for tonsil and adenoid removal and more.
You can trust our surgical expertise. We perform all types of surgery, including traditional, open procedures. We're equipped to handle even the most complex cases.