Clinical Research & Development
CONTACT US 
Clinical Research & Development
Center for Pediatric Clinical Research and Development
Nemours Children's fosters the development of state-of-the-art clinical and translational research (which turns findings from basic science into practical applications to improve patient health).

Under the direction of Robert Akins, PhD, we collaborate to identify and foster high-quality, clinical pediatric research. The CPCRD supports clinical research across all disciplines and Nemours sites.
The Center's goals include:
Connecting junior and mid-level researchers with key resources that reduce the administrative burden associated with initiating and conducting pediatric research
Implementing advisory and mentoring programs in which experienced senior investigators help pediatric clinician scientists from Nemours achieve independent external funding
The Center's Mission
The CPCRD is dedicated to improving the health of children by fostering the development of state-of-the-art clinical research at Nemours.
Staff
The center's staff combines the expertise of faculty from various areas of research:
Robert Akins, PhD, Director
Greg Stets, RN, BSN, MHA, Administrative Liaison, Nemours Delaware Valley
Melissa McClemens, MBA, Administrative Liaison, Nemours Florida
Mary McElwain, Administrative Coordinator
Browse a listing of research publications from Nemours researchers related to clinical research and development.
With active labs in the Delaware Valley and Florida, we're always seeking new research partners to collaborate with. Join us.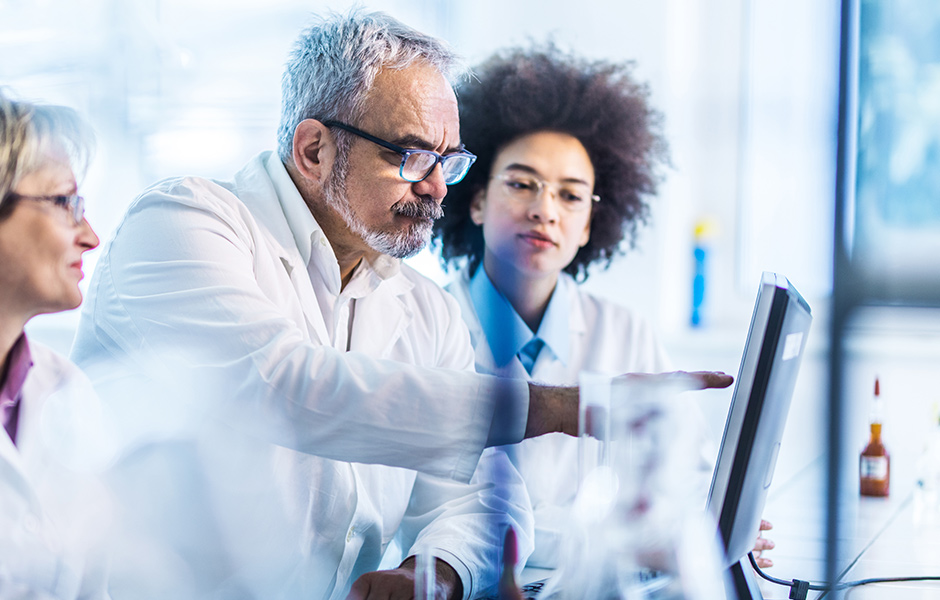 Donations help provide critical support for research. Learn more about how you can support the research efforts at Nemours.
Helpful Research Resources
Learn more about our research efforts.