Nemours Children's KidsCope: Your Child's Behavioral Health
Overview
Common Conditions
Getting Started
Helping Your Child
Local Resources
Helping your child and family feel better — inside and out.
Kids and teens can have lots of strong emotions, which may affect how they act, learn, think and feel. Sometimes these feelings can be tough for them — and you — to manage. But you can help your child cope by figuring out what's going on, learning about common conditions, and finding the professional help your family needs to feel better.
Is your child in crisis?
If your child is in crisis and you're worried about suicide, call your local crisis center or the National Suicide Prevention Lifeline at (800) 273-8255 right away. You don't have to handle this alone.
Common Conditions & Concerns
Nearly all kids feel angry, sad, fidgety, worried or nervous sometimes. That's all part of being a kid. But something more may be going on if these feelings:
Continue for several weeks or more
Keep kids from doing things they enjoy
Impact their relationships with family and friends
Stop them from doing day-to-day activities
Learn more about common conditions and concerns that can affect kids' behavioral health.
ADHD & Other Disruptive Behavior Disorders
Lots of kids struggle at times to sit still, pay attention, listen, follow directions, or wait their turn. But for those with attention deficit hyperactivity disorder (ADHD), the struggles are harder and happen more often. ADHD is a medical condition — kids with ADHD have differences in their brain activity that impact their development.
And kids of all ages, especially toddlers and preschoolers, can have challenging behaviors like tantrums. Preteens and teens can be pretty moody and defiant too, as they deal with hormones and growing up. Sometimes, though, it might be worth talking to a behavioral health provider if the challenging behaviors start happening regularly and/or create a lot of disruptions in daily routines.
Learn More
Information to Share With Your Child's Teachers
All kids can feel worried, anxious or stressed sometimes. But anxiety disorders may happen when these worries prevent kids from participating in their daily lives, and cause changes in behavior, sleep, eating and/or mood.
Learn More
Information to Share With Your Child's Teachers
Kids with autism spectrum disorder (ASD) have differences in the way their brains develop and use information. They might have language delays, trouble communicating, social problems and/or unusual behaviors or interests.
Learn More
Information to Share With Your Child's Teachers
Depression & Mood Disorders
It's normal for kids to feel sad, irritated, or to be in bad moods from time to time. But it may be time to consider whether they're showing symptoms of a mood disorder like depression when negative feelings and thoughts linger for several weeks, result in thoughts of harming themselves, and/or keep them from participating in daily activities.
Learn More About Mood Disorders
Information to Share With Your Child's Teachers
Suicide is the second leading cause of death among school-age youth. And children with behavioral health problems like depression are at a higher risk for suicide. But suicide can often be prevented. Knowing the risk factors and signs can be a lifesaver.
Learn More About Suicide and Self-Harm
Information to Share With Your Child's Teachers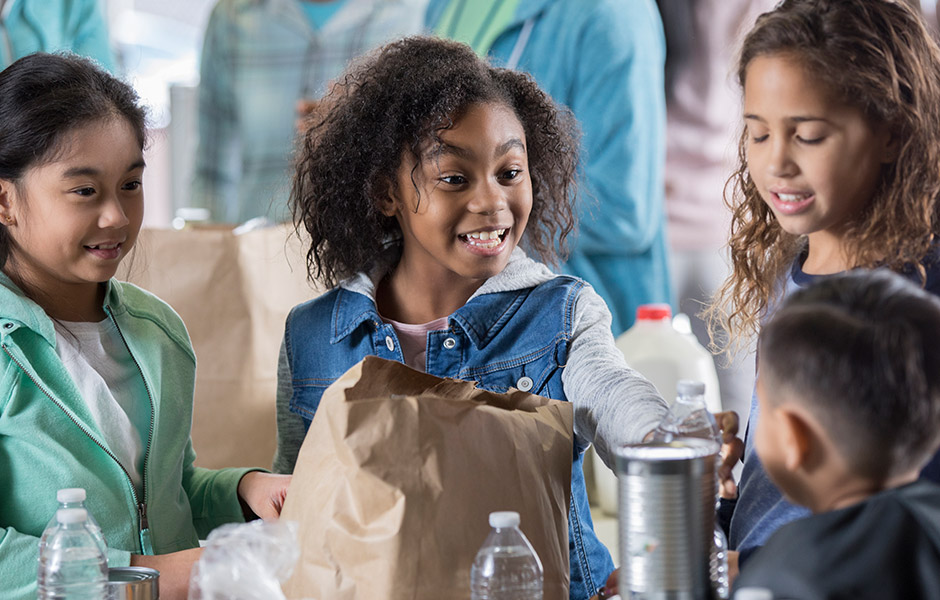 Eating disorders are related to challenges with the way people eat. These can harm their health, emotions and relationships.
Learn More
Information to Share With Your Child's Teachers
Most people experience a posttraumatic stress response right after something scary or stressful happens. But it's also very common for people of all ages to keep experiencing posttraumatic stress symptoms (PTSS) for up to four weeks after the scary or stressful event has ended.
PTSS may include:
Big emotional changes (like seeming more irritable, scared, worried or upset)
Avoiding or intensely focusing on the event
Changes in behavior (like arguing more, seeming more alert than normal, or changes in eating or sleeping habits)
Research has found that kids are very resilient (that is, they're often able to bounce back after stressful situations). With support from their families in working through the event, most kids return to their "normal" self in about four  to six weeks. 
Learn More
Information to Share With Your Child's Teachers
Tic Disorders & Tourette Syndrome
Tourette syndrome (sometimes also called "Tourette's") is a neurodevelopmental disorder that causes tics (involuntary, sudden, repetitive movements and sounds). It's not a psychological condition, but behavioral treatments can be very effective in managing the tics as well as the stress and challenges that can come along with Tourette.
Learn More
Information to Share With Your Child's Teachers
Helping Your Child Heal From Emotional Trauma
The support of a trusted adult improves a child's ability to cope. Learn what to look for and how you can help.