Foster Care Health Program, Delaware Valley
Contact Us
Foster Care Health Program, Delaware Valley
Giving Kids the Medical Home They Deserve
When your foster child needs care, you can turn to Nemours Children's. Our team of specially trained doctors, nurse practitioners and social workers will take time to get to know your foster child and their health history. We'll find out what's going on, physically and emotionally.
We know that kids in foster care experience a lot of change. About half of kids entering foster care have a chronic (ongoing) physical or developmental conditions, and sometimes their medical needs haven't been diagnosed or met. That's why at Nemours we've teamed up with Delaware's Department of Services for Children, Youth and Their Families (DSCYF) to give kids in foster care the very best care.
Foster Care Health Services We Offer
Our program cares for children from birth to age 18, referred to us by case workers from the Delaware Division of Family Services. We're located at Nemours Children's Hospital, Delaware.
Our experienced team can:
Complete a full health assessment. We'll give you a health summary with recommendations for follow-up care.
Provide primary care services if your foster child needs a pediatrician.
Consult with your foster child's existing doctors.
Make referrals to Nemours specialists for physical, emotional or developmental health concerns.
Support your foster child and family as you adjust to your new life together.
Trusted Care You Can Count on
At Nemours, we provide your foster child with top-notch care in a stable setting, today and as your foster child grows.
We make comfort a priority. Our team is committed to helping your foster child feel comfortable and safe. We build trust with our patients and create an environment that feels secure. Your foster child will get to know us well and will meet with the same team of providers.
We know what foster kids need, especially during transitions. Our experts are prepared for any physical or emotional issues that may come up, and we address concerns as soon as possible. We know what to pay attention to, especially during times of transitions, like during moves in and out of foster care, or between home placements.
We'll stay in contact with you. Our team members work together to care for your foster child. We'll stay connected with you and your foster child's school, and keep you aware of any issues. And, we'll let you know what to expect at every age and stage.
Teens who come to Nemours can count on care tailored just to them. Our team of adolescent medicine specialists are experts in knowing how to talk to teens.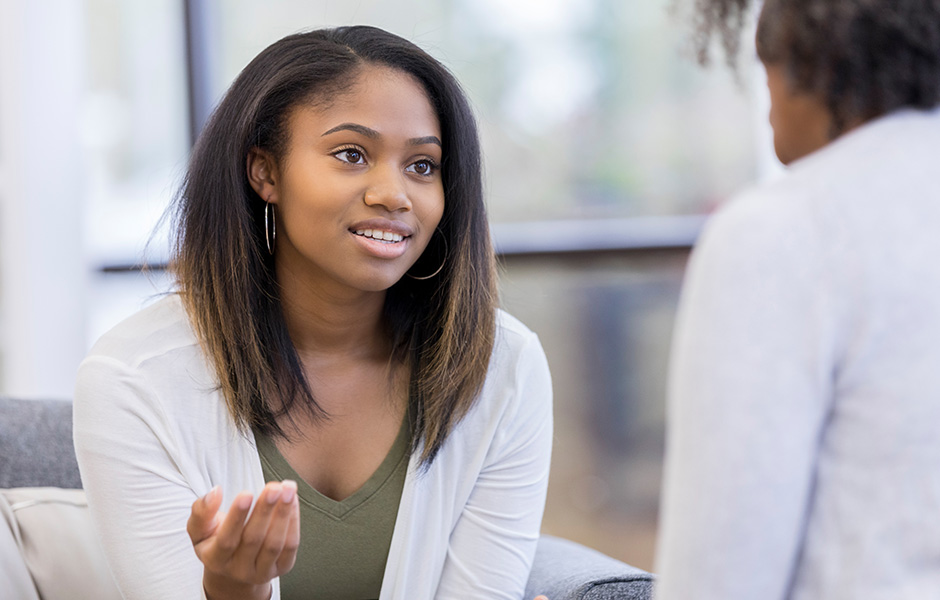 Resources for Kids With Safety Concerns
The Nemours CARE (Children at Risk Evaluation) Program helps children who are at risk of abuse or have a safety concern.