Orthopedic Center, Delaware Valley
A Premier Destination for Pediatric Orthopedics
The Orthopedic Center at Nemours Children's Hospital, Delaware stands out in the orthopedic field.
We see more kids, for more complex orthopedic problems, than nearly any other children's health system. We're an international destination for skeletal dysplasia, cerebral palsy, osteogenesis imperfecta and spine conditions such as scoliosis.
We're one of the oldest programs of our kind. We've been changing the lives of children from around the world since 1940. Our legacy of excellence continues to this day. Year after year, we're ranked among the very best in the nation.
As a recognized leader in orthopedic care and research, we bring both hope and help to kids and families who need it most.
We see a wide range of conditions — far too many to list here. The conditions we treat vary depending on the location and providers selected. Don't see a condition listed? Call us.
Our experts lead or work with centers and programs that are respected across the nation, and around the globe.
Orthopedic Care at Its Best
We're one of the largest pediatric orthopedic centers in the country. Count on us for world-class specialists, top-notch facilities and advanced research.
Children treated for scoliosis or other spine conditions each year
Short-statured children treated for skeletal dysplasia each year
Orthopedic patients we care for each year
We have a large team, ready to help. We have 15 full-time, fellowship-trained orthopedic surgeons and two fellowship-trained sports medicine physicians.
We have Centers of Excellence. We have Centers of Excellence in skeletal dysplasia (dwarfism), cerebral palsy, sports medicine, and spine and scoliosis. A Center of Excellence is a program with deep expertise and resources focused on a specific area, drawing on a variety of specialties to achieve the best results for patients.
We have a renowned sports medicine program. We have hundreds of sports medicine visits every year. The 140,000-square-foot Chase Fieldhouse on the Delaware Riverfront includes on-site Nemours sports medicine experts, athletic trainers and physical therapists.
We have outstanding orthopedic support services. Our gait analysis lab was the first of its kind in the country. We also have outpatient physical therapy, a wheelchair clinic, an onsite prosthetic shop and a full range of assistive technology.
Within our orthopedic center, we offer even more specialized expertise in certain areas.
Nemours has been at the forefront of pediatric orthopedic research and care for more than 80 years. Our physician researchers, clinicians and scientists bring insights and discoveries to patients. We share our findings so we can help kids everywhere, even those we'll never meet.
"The doctors were really incredible. Everything happened just the way they said it would."
"Now, Nemours is giving him treatment to strengthen his bones, which is a gradual process … but it's working."
"With the help of her loving family and her team of Nemours doctors, MacKenzie is meeting the challenges of life."
We Make It Easy: Satellite Locations and Online Video Visits
For your convenience, families can schedule appointments with an orthopedic specialist nearby or with our easy-to-use telemedicine option. Whether it's an introductory conversation or a follow-up visit, we can often save you travel time with our secure video connection or a nearby location.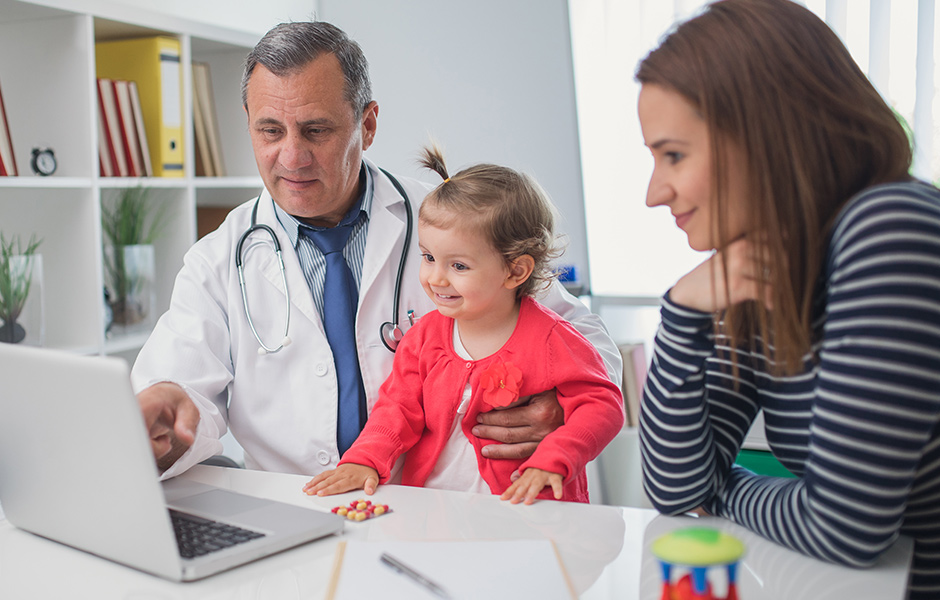 We built the top children's health library
With KidsHealth.org, Nemours has created one of the nation's leading sources of orthopedic education for families. From broken bones to scoliosis, we have information that can help.