Nemours Children's Health at HCA Florida West Hospital
Contact Us
Nemours Children's Health at HCA Florida West Hospital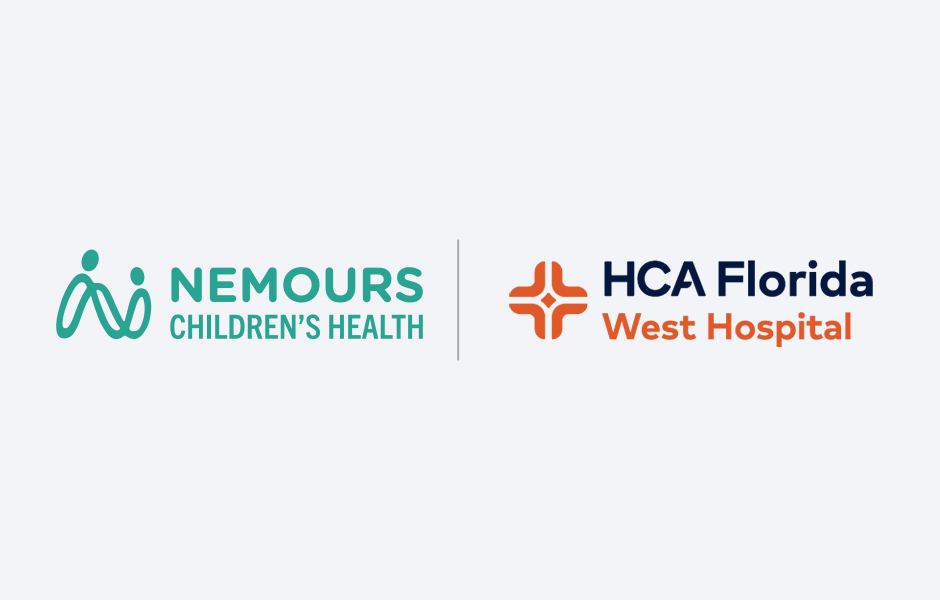 Children and teens often have different medical needs than adults do. That's why Nemours Children's collaborates with HCA Florida West Hospital to offer specialized pediatric expertise to children and families in Pensacola.
HCA Florida West Hospital is affiliated with HCA Florida Healthcare, the largest network of doctors, nurses and care sites in the state. Combining HCA Florida West Hospital's highly trained staff with our advanced pediatric care specialists demonstrates our shared belief that kids do better when we work together.
What Nemours Children's Offers at This Location
Nemours pediatric specialists are available around-the-clock at HCA Florida West Hospital to provide:
Emergency Department Care — Our specialists provide consultations for infants, children and teens within the comfortable and reassuring environment of HCA Florida West Hospital's full-service pediatric emergency room.
Pediatric Care — Nemours physicians are experts in treating infants, children and adolescents. We deliver specialty care in the hospital's pediatric unit.
Newborn Care — Nemours pediatric specialists provide newborn consultations in the hospital's newborn nursery. 
Pediatric Intensive Care Unit (PICU) — HCA Florida West Hospital's PICU is equipped with advanced technology, and it's staffed with a multidisciplinary team that includes Nemours physicians, to improve outcomes and recovery time, while managing pain in a caring environment. 
Pediatric Radiology — Pediatric radiologists provide rapid reporting for all X-rays and ultrasounds. HCA Florida West Hospital is the only hospital in the region with 24/7 pediatric radiology coverage.
Nemours also offers outpatient specialty care and surgical services in:
Audiology
Cardiology
Endocrinology
Gastroenterology
Nephrology
Orthopedics
Otolaryngology
Pulmonology
Radiology (X-ray & Ultrasound)
Rheumatology
Additional Services
Nemours Children's Health and HCA Florida West Hospital also work together to:
Facilitate the transfer of extremely ill children to Nemours Children's Hospital, Florida in Orlando.
Coordinate care, when needed, with additional specialists at Nemours locations in Panama City, Bonifay and Ft. Walton Beach.
Offer a telehealth connection to allow caregivers at HCA Florida West Hospital to use Nemours telehealth technology for online video consultations with specialists at Nemours Children's Health, Pensacola. 
You may be billed separately by the hospital and by Nemours (for services provided by a Nemours provider during your child's visit.)